At yesterday's board meeting Mrs. Keska and 2 of her Interact Club members and Relay-of-Life Volunteers were honored for their contributions to the annual Relay for Life. Over the last 10 years that EHHS has participated more than $100,000 has been raised. Emily Vick and Hailey Lefebvre both have raised over $1000 in the years that they have participated in Relay for Life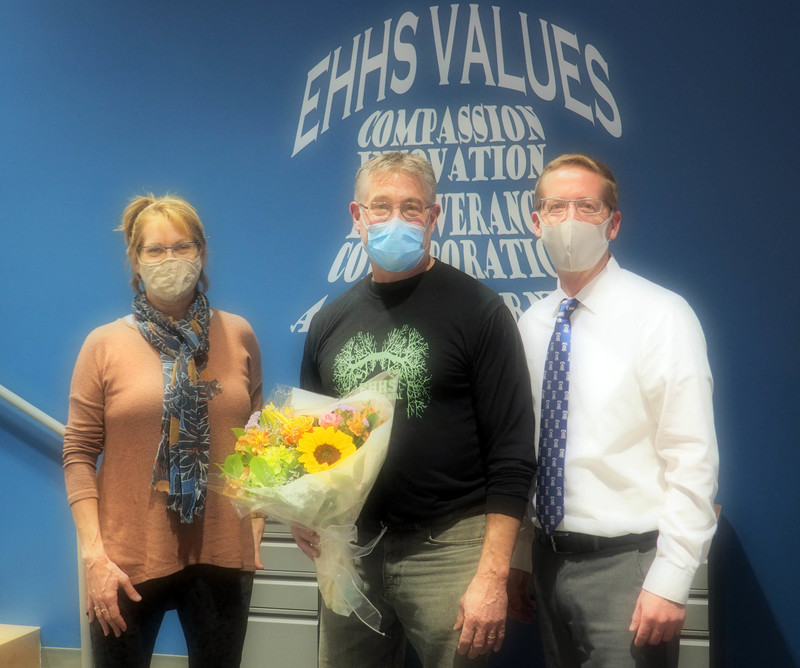 Mr. Abraham, science teacher and Environmental Club advisor, presented an update on the lake water quality research he conducts with his students.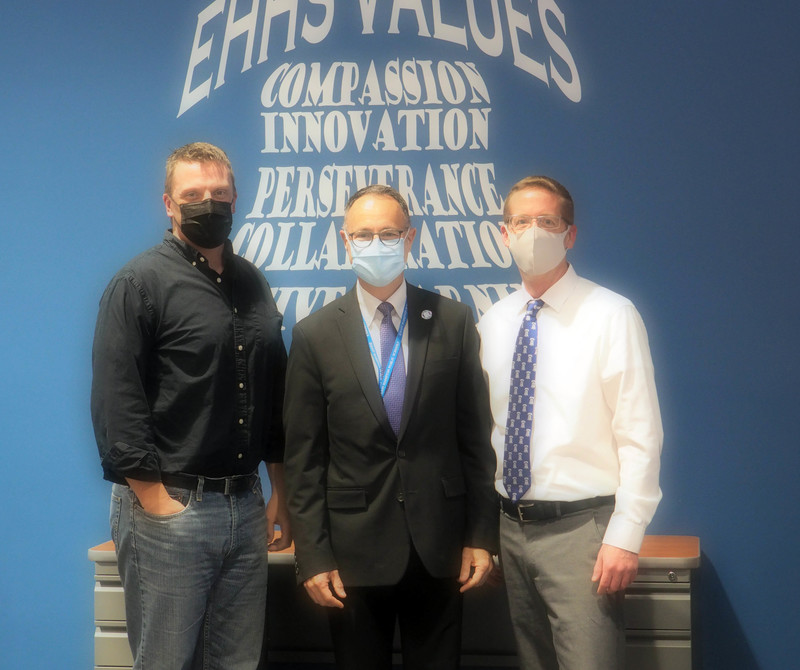 Outgoing Board of Education members Chris Goff and Jeff Carlson were recognized for their years of service. The East Hampton Public Schools thanks them for their dedication and will miss them at future meetings, but wished them all the best in their future endeavors.