Board of Education recognizes Center Art Students and Retiree
Irene Kuck
Thursday, January 30, 2020
January's Artists of the month were recognized at Monday's Board of Education Meeting.
They were Mineth Kulatunga, a 5th grader at Center School and 4th grader Juliana Ware. Plaques were awarded for their excellence in Visual Arts.
The Board of Education also thanked retiring Middle School Music and Chorus Teacher Beth Sklar for her dedication to her students and her art. We wish her the very best in this new chapter of her life.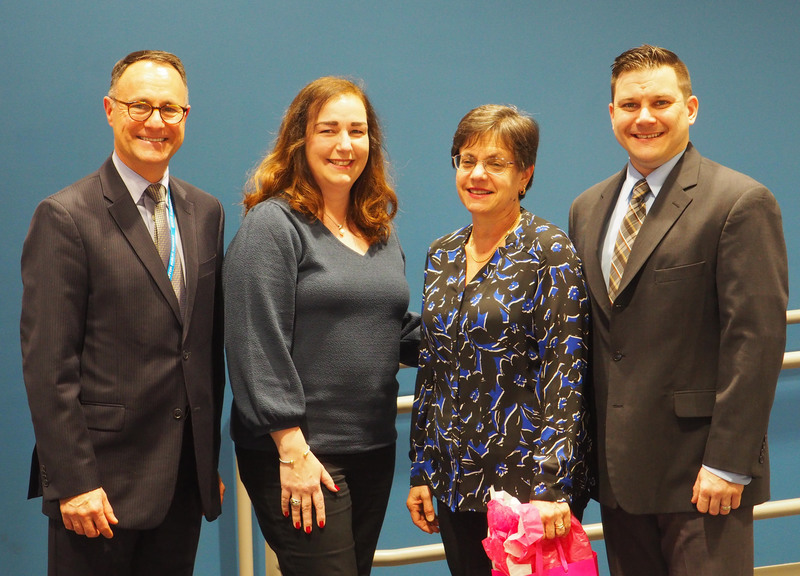 Beth Sklar, Music/Chorus Teacher at the Middle School with Superintendent Paul Smith, BOE Member Nancy Oakley, and Middle School Principal Jason Lehmann.