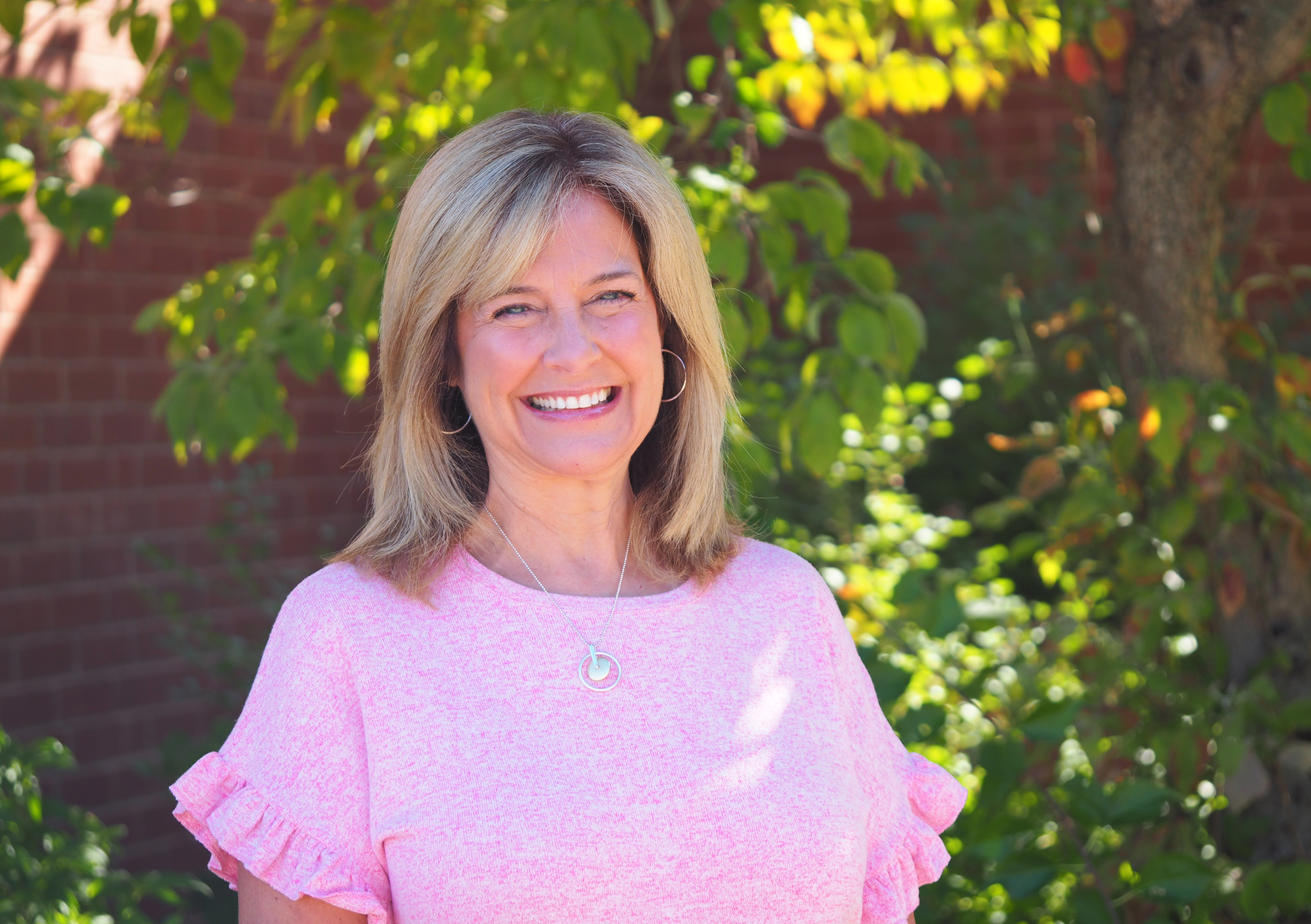 Congratulations to the 2022 Paraeducator of the Year,
Beth Vickery, Paraeducator
at East Hampton High School!
Beth Vickery
2022 Para-educator of the Year
In her many nominations as Paraeducator of the Year, the following statements were made regarding Beth.
Beth is a "bright light in the classroom" and "all students and staff are happy to see her and work with her."

She is an integral part of the district. She is a community member, very invested in the school system, and takes great pride in being a Bellringer.

Beth is a consistent source of energy and support for staff and students alike.

She goes beyond her required duties and brings a fresh perspective and ideas to the classroom.

Beth's positive presence in the high school is felt by everyone with whom she comes into contact.
Beth enriches all of the learning environments in which she works. She keeps her focus on the needs of the students with whom she is working and works in concert with teachers to support the learning goals for each student.
Beth is a valuable member of our professional staff and is willing to be of help in any way that she can. Beth continues to evolve in her role and is willing to take on any new challenge as a Paraeducator.
Beth positively impacts the overall school environment on a daily basis with her interactions with all students at EHHS. The students that she works with both respect and appreciate her efforts - as do their families. Beth cares a great deal for her students and takes the time to get to know and to connect with them on a deeper level, which allows her to be more effective in assisting them and anticipating their needs. She is dedicated to the all of the students of East Hampton High School, evident by her caring nature and her genuine concern for their well-being.