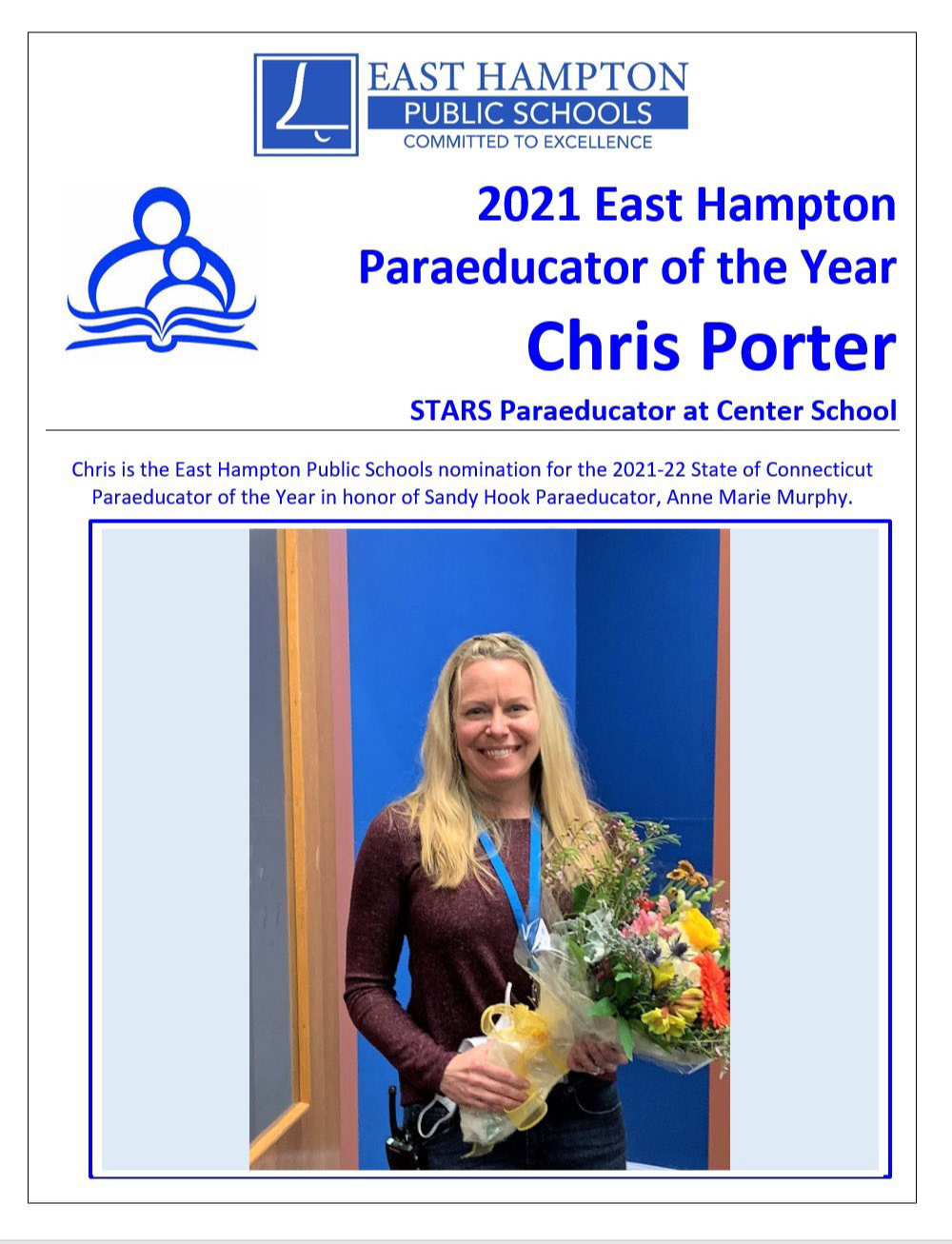 Congratulations to the 2021 Paraeducator of the Year,
Chris Porter, Paraeducator
serving the STARS program at Center School!
Chris Porter
2021 Para-educator of the Year
The impact Chris has had on the East Hampton Public Schools has been immeasurable. She started off as an Interventionist working with children with autism, while mastering skills on data collection and building strong bonds with students and strong relationships with the faculty. After a few years in that positions, Chris wanted to experience new challenges and joined the STARS team, where she realized her passion was working with these children and supporting their emotional and behavioral challenges to have a positive impact in their lives.
In addition to serving as a Paraeducator in the STARS program at the Center School, Chris is mother of an East Hampton High School graduate and has volunteered with the East Hampton High School PTO and Project Graduation committees. She is described in her nomination packet as "the person you want on your side when times are tough. She has the ability to stay calm and focused even in the most stressful situations. She undertakes each and every task she does with a smile and positive attitude that is contagious."
Her positive attitude, her creativity, and her perseverance inspire her students and uplift everyone around her. Chris is a superb paraeducator and person. We are very fortunate to have Chris on our STARS team.