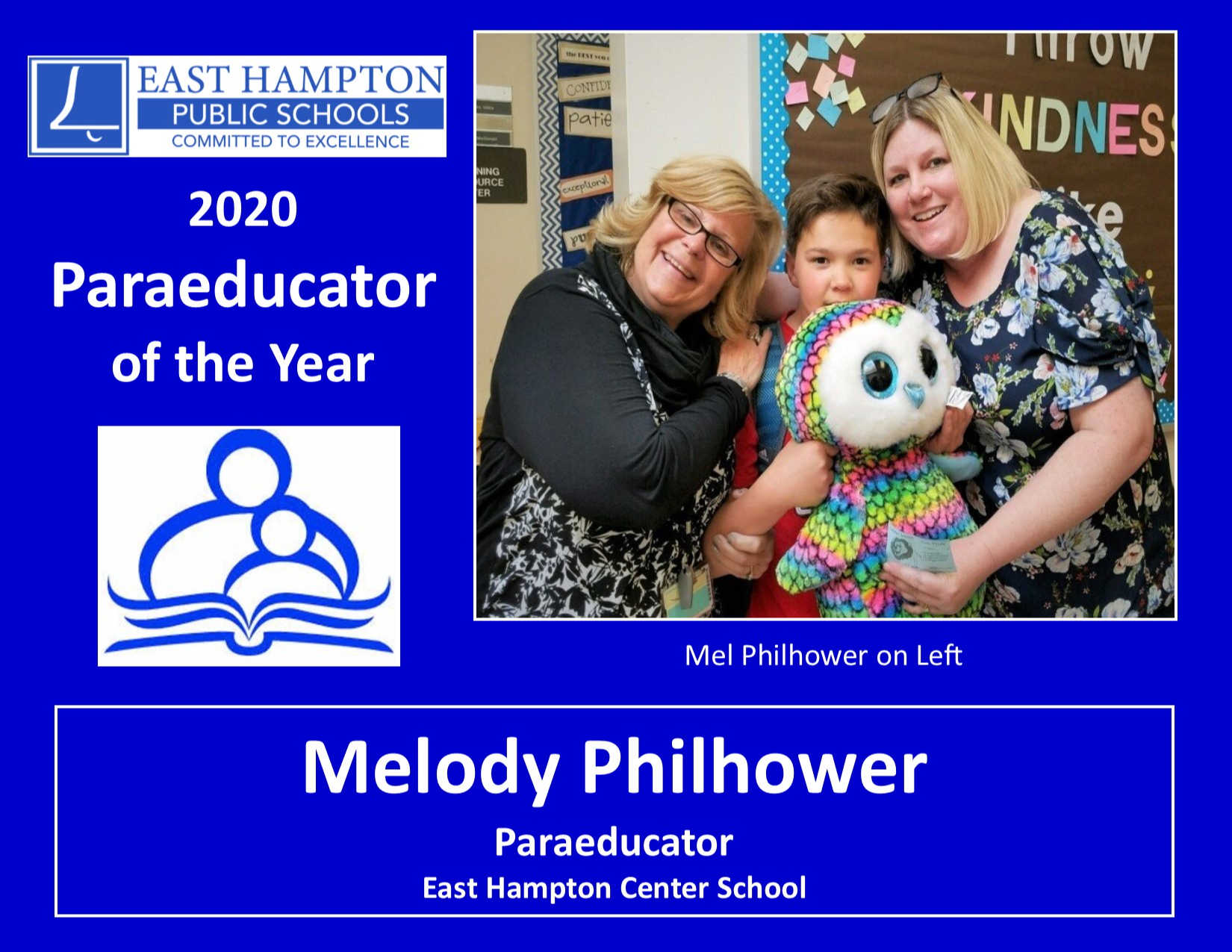 MELODY IS THE EAST HAMPTON PUBLIC SCHOOLS NOMINATION FOR THE 2020-21 STATE OF CONNECTICUT
PARAEDUCATOR OF THE YEAR IN HONOR OF SANDY HOOK PARAEDUCATOR, ANNE MARIE MURPHY.
Melody Philhower
2020 Para-educator of the Year
Melody Philhower exhibits an incredibly high work ethic and expects the same of the students she works with. When you enter the classroom space where Melody supports small groups of students you will definitely see evidence of her masterful instruction. In working with high-needs students, Melody has been adept in helping to modify lesson content so that all students can participate in group lessons yet still be successful at meeting the goals set for them. She also actively seeks out alternative texts to support units and consistently consults with the literacy team to best meet the needs of all students.
Melody's work in classrooms is always seamless. Despite supporting other classrooms and at times arriving mid-lessons, she has become an expert at recognizing the teaching point for the day, assessing the needs of the learners, and immediately beginning small group or individual conferring work. Her copious notes from each unit that outline "what worked and what to improve" are incredibly effective in helping meet the needs of all the learners in the classroom.
Melody's dedication to students extends beyond the academic curriculum. She facilitates craft classes during indoor recess that are much anticipated and looked forward to. In fact the "call" of indoor recess is met with very few groans of dismay.
One of Melody's other strong attributes is the time and effort she takes to get to know students on an individual level. Drawing from the personal information she has learned from them has contributed to the positive classroom community of learners we share.
Without a doubt, Melody is a valuable and important member of our Center School family. We feel truly blessed to have such an exceptional Paraeducator as part of our staff for the past twenty years. Her commitment and dedication to both the students and staff of our school community make Melody Philhower worthy of being recognized as the 2020 Paraeducator of the Year.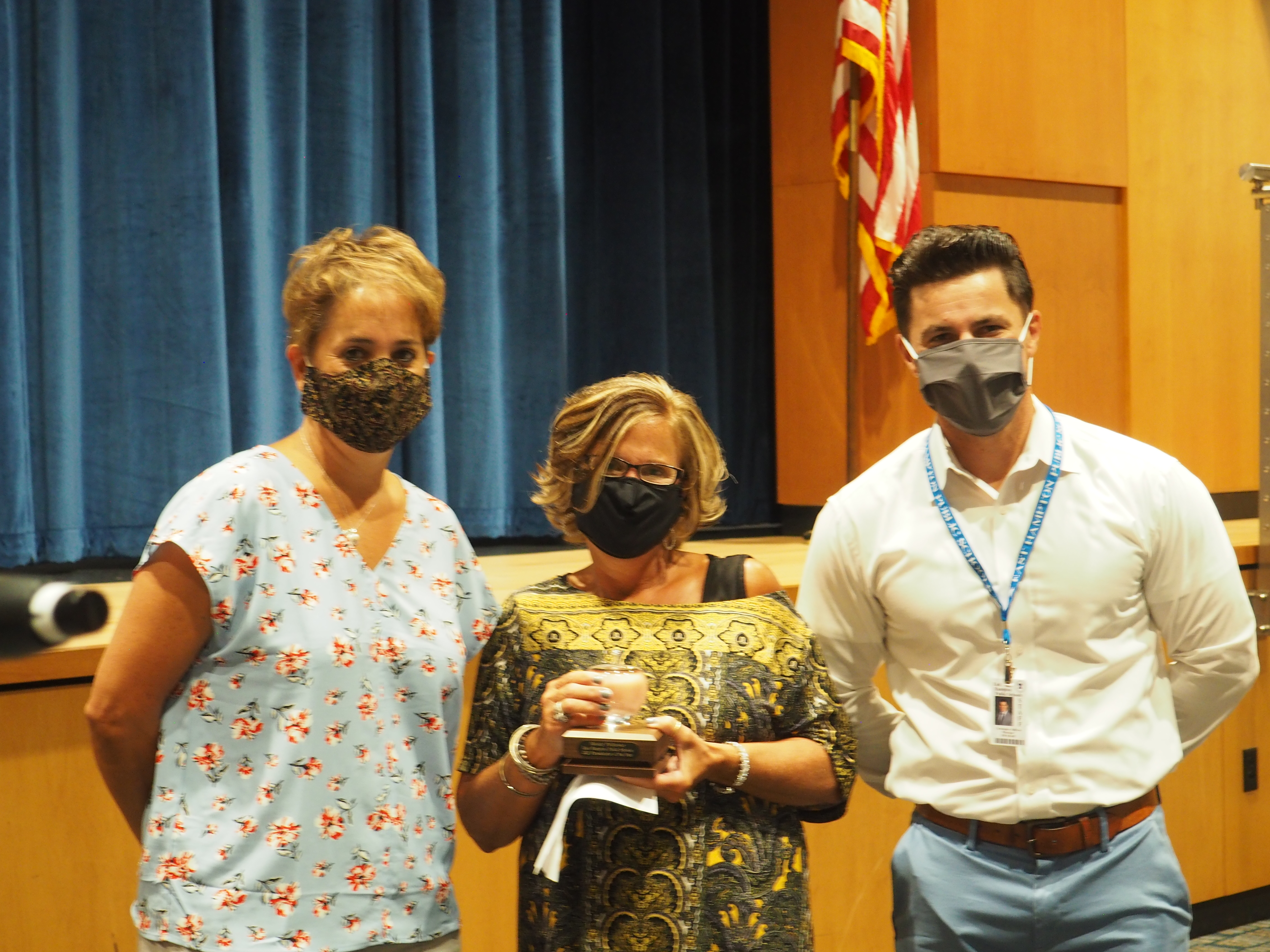 Melody Philhower pictured with past Paraeducator of the year Mellissa Curylo and Center School Principal Chris Sullivan