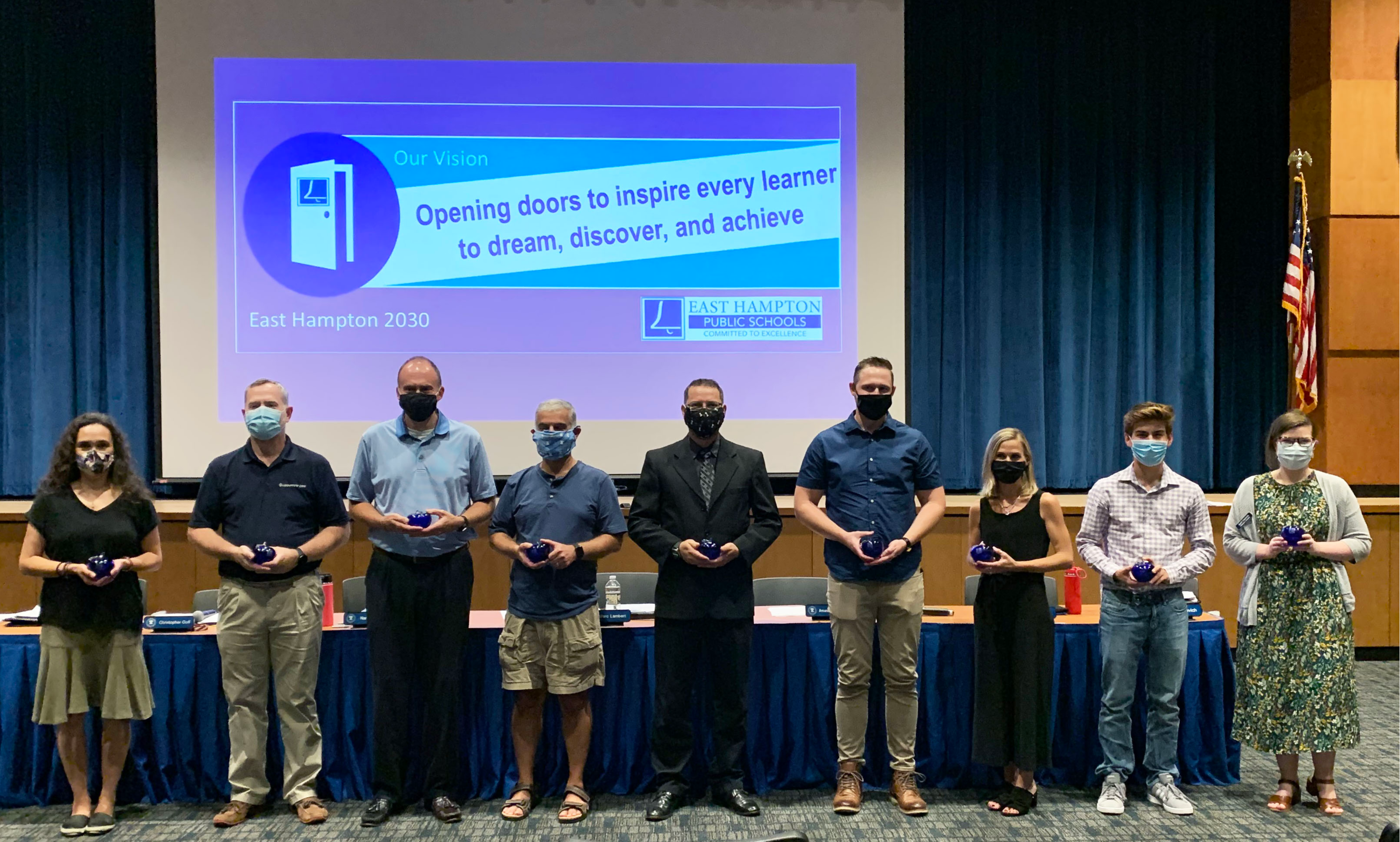 THANK YOU to our 2020 FRIENDS OF EDUCATION
Memorial School honored Sam Gibson, High School Student, for his creation of spring and summer book drives to support our elementary readers.

Center School honored April Hannon, East Hampton Children's Librarian, for the town and school library partnership.

Middle School honored James Olsen, East Hampton Prevention Coordinator, for working with our Middle School students.

East Hampton High School honored Leo Ribeiro, Business Owner (Pawsitive Solutions), for supporting the High School Transition Program

East Hampton High School also honored Irene Kuck, Stacey Gibson, & Trent Donohue, High School Parents for supporting the school's efforts to make the Class of 2020 end of year events memorable.

East Hampton Public School District honored Scott Cross, Fadi Maalouf, & Eric Valli, Community Members, for making and donating face shields to the East Hampton Public Schools.