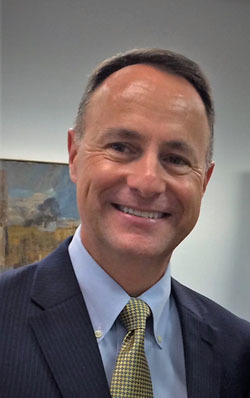 Superintendent Paul Smith

1 Community Drive
East Hampton, Connecticut 06424
Welcome to the website of the East Hampton Public Schools where all of our programs are designed to open doors to inspire every learner to dream, discover, and achieve.
We proudly display our vision statement from East Hampton 2030 in our schools, "Opening doors to inspire every learner to dream, discover, and achieve."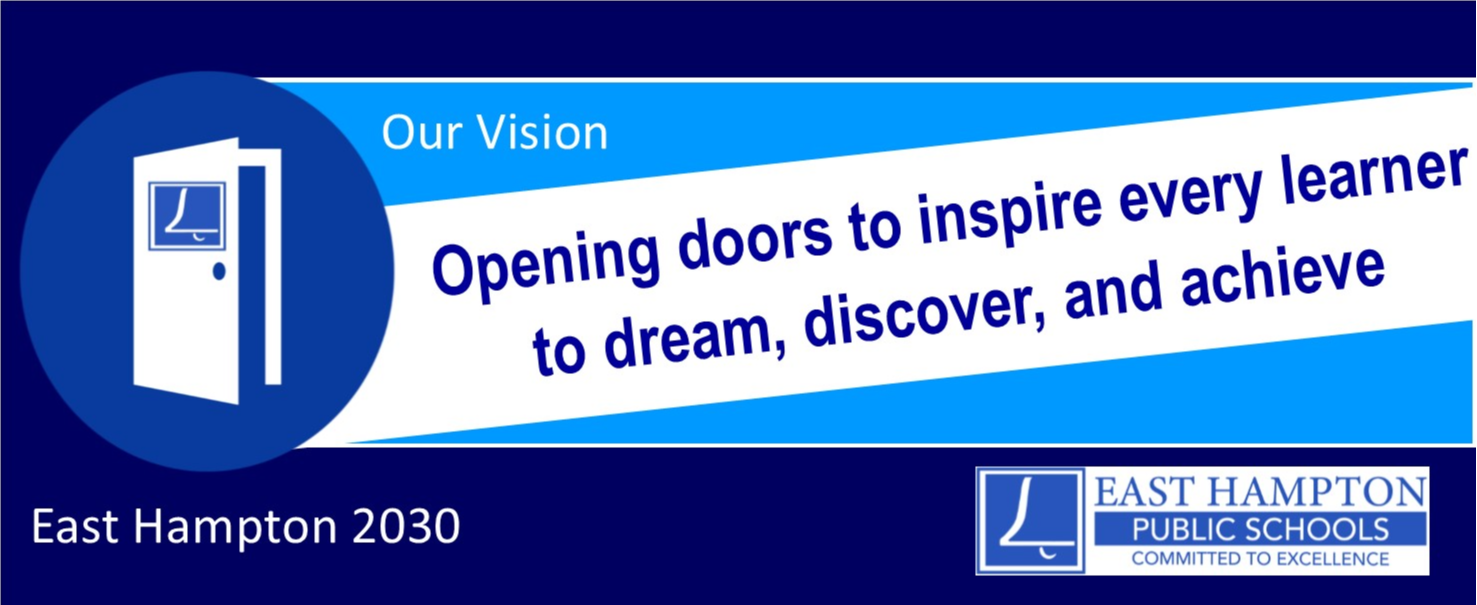 The image of teachers opening doors to students is a powerful statement as to the important influence our schools have on the lives of our students. For the 2021-22 school year, we are also adding how proud we are to reopen our doors for our learners. Even though, we were in school full time for most of the year last year, we were very guarded due to the pandemic. Student traffic in the hallways was one-way, cafeteria usage was limited, students in grades PK-8 were mainly in cohorts, and after school activities and athletics were limited. This year, however, we are working to reopen, restoring, and renewing the school experience for our students and families. We will, of course, meet all expectations of safety and good health, but our students will experience school as it is meant to be experienced. Every day we will create an environment in which our students thrive academically, socially, and emotionally.
Our high school motto in Latin is "ad astra per aspera" – to the stars through hardships. Last school year, we faced hardships and we have emerged together stronger and ready to go! This year we are certainly striving for the stars.
Our goals for the year continue to support the mental and emotional health of our students and the acquisition of the skills outlined in our Profile of the East Hampton Graduate. This year, we also hope to take some steps forward in enriching the academic experiences of our students, particularly focusing on math – an effort that will be supported with math specialists in each building funded for the next three years by the American Rescue Plan stimulus funds for schools.
Please know that as Superintendent of Schools, I am also committed to opening doors. My door is always open to parents and community members. I urge you to contact me and come in so that I can answer any questions you may have. Parents and community members are always welcome to participate in our regular Coffee and Chat mornings or the Superintendent's Advisory Council; however, if those times do not work for your schedule, I will be glad to make myself available to accommodate your schedule.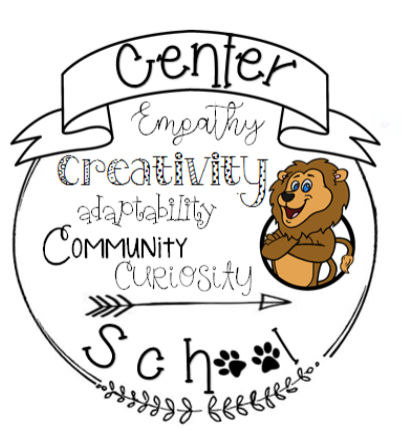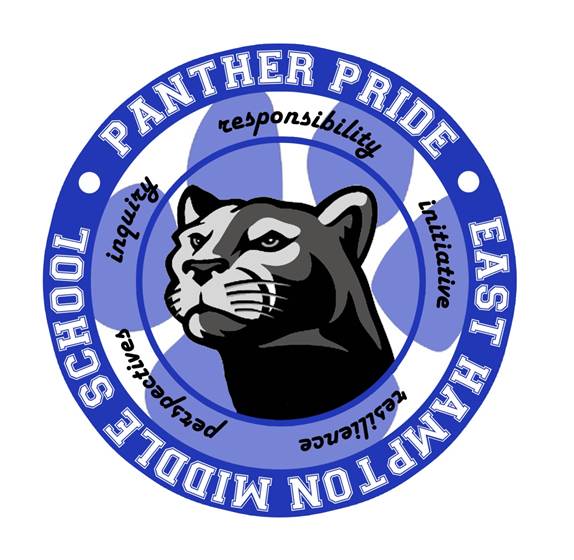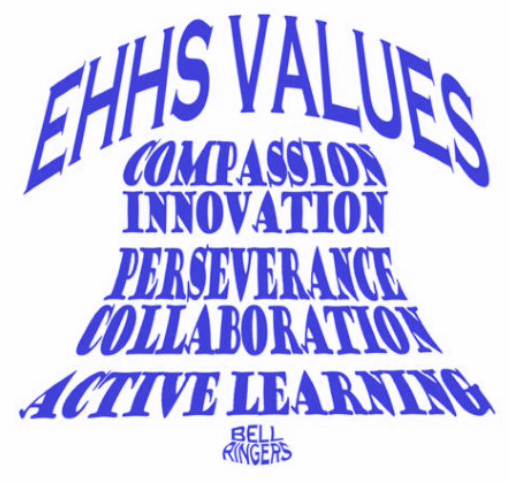 Student who are compassionate and innovative are prepared for 2030;
students who can persevere and collaborate are equipped for 2030;
students who can design their own learning will succeed in 2030.