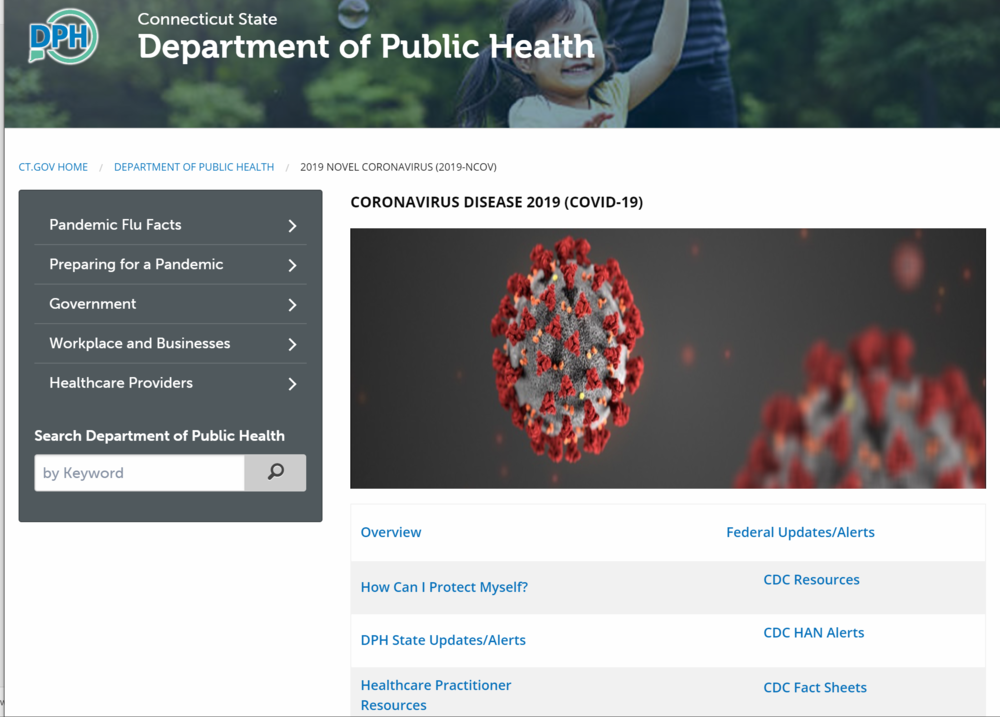 Coronavius Update from the Superintendent
Paul Smith
Thursday, February 27, 2020
The East Hampton Public Schools and town officials are monitoring Coronavirus based on CDC and state guidelines
The East Hampton Public Schools with the direct assistance of local and state officials continues to monitor coronavirus and any possible local or national outbreaks similar to those seen in Asian and European cities. The best source of information for Coronavirus is directly from the Centers for Disease Control and Prevention-CDC and/or the Connecticut State Department of Health-CT DPH (see links below).
The East Hampton Public Schools will follow all instructions, recommendations, and guidelines forwarded to us from town officials, state officials, and the Connecticut State Department of Health.
The East Hampton Public Schools' trip to China during the April 2020 school vacation that was to include students, families, teachers, and community members has been cancelled. During the April school vacation week, we do not have any school field trips that are scheduled to travel to Europe. At this time, we are not placing restrictions on out-of-state field trips; however, any scheduled field trip in Connecticut or out of state may be cancelled by the Superintendent and/or the East Hampton Board of Education as the situation warrants.
The East Hampton Public Schools has a Pandemic Flu plan that outlines steps to be taken based on the number of confirmed cases and/or guidelines forwarded to the school or town by the Connecticut State Department of Health or Governor. This plan was developed with the assistance of the Chatham Health District and emergency officials in town. We are currently working to create a continuity of educational programming in the case of required shut down of the schools for any length of time.
If you have any questions, you are welcome to contact the Superintendent of Schools, Paul K. Smith at 860365-4000 or psmith@easthamptonct.org.
Click here for the link to the CDC website
Click here for the link to the CT DPH website