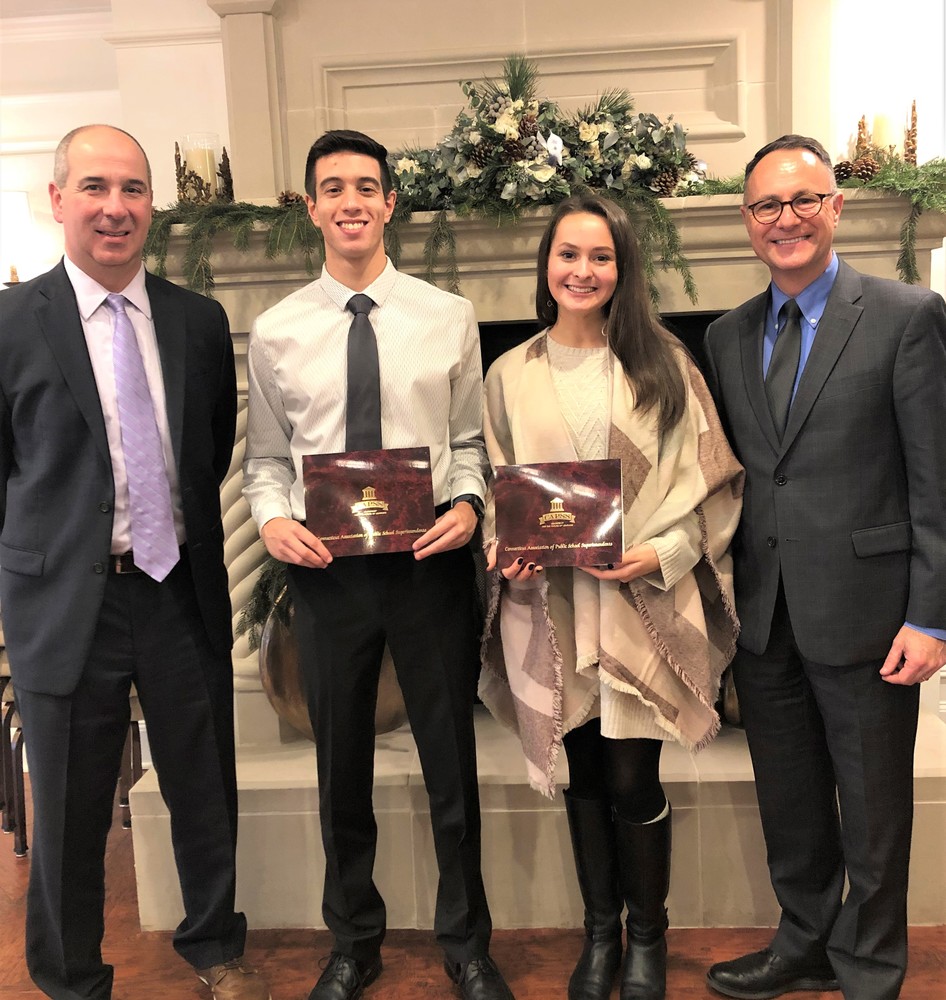 Congratulations EHHS Seniors!
Paul Smith
Tuesday, December 10, 2019
A special congratulations to EHHS seniors, Emma Deveran and Tomas Lopes, who were honored by the Connecticut Association of Public School Superintendents (CAPSS) at the Saybrook Point Inn. Emma and Tomas are recipients of the 2019 CAPSS Award for academic achievement, leadership, and service to the community.