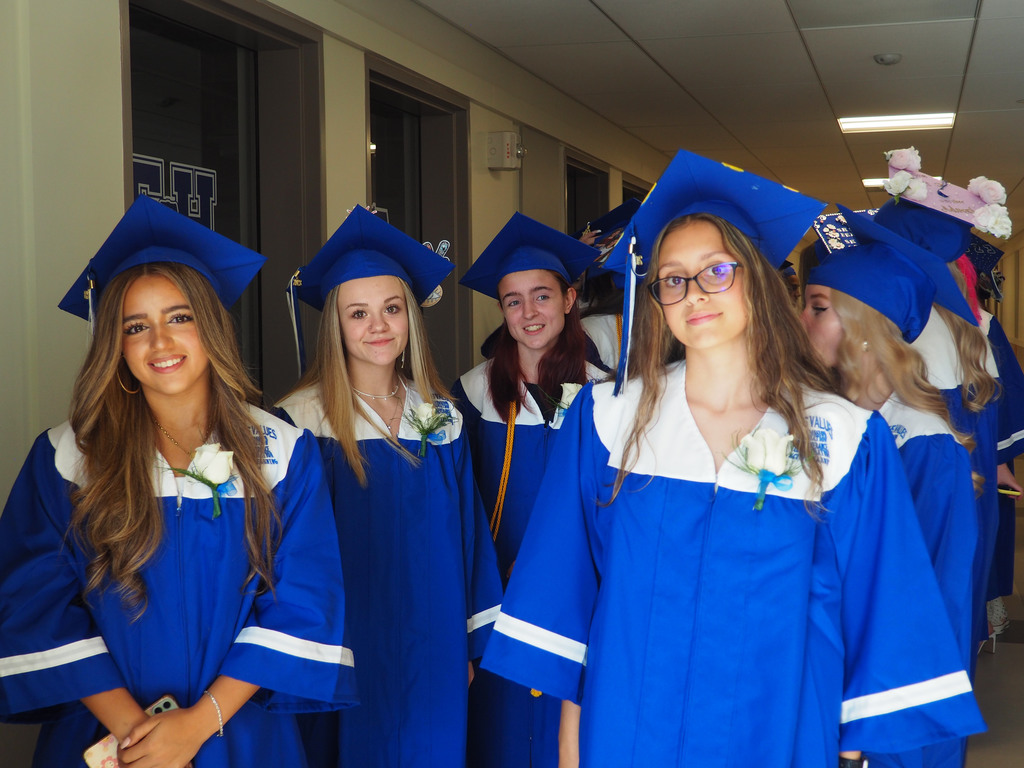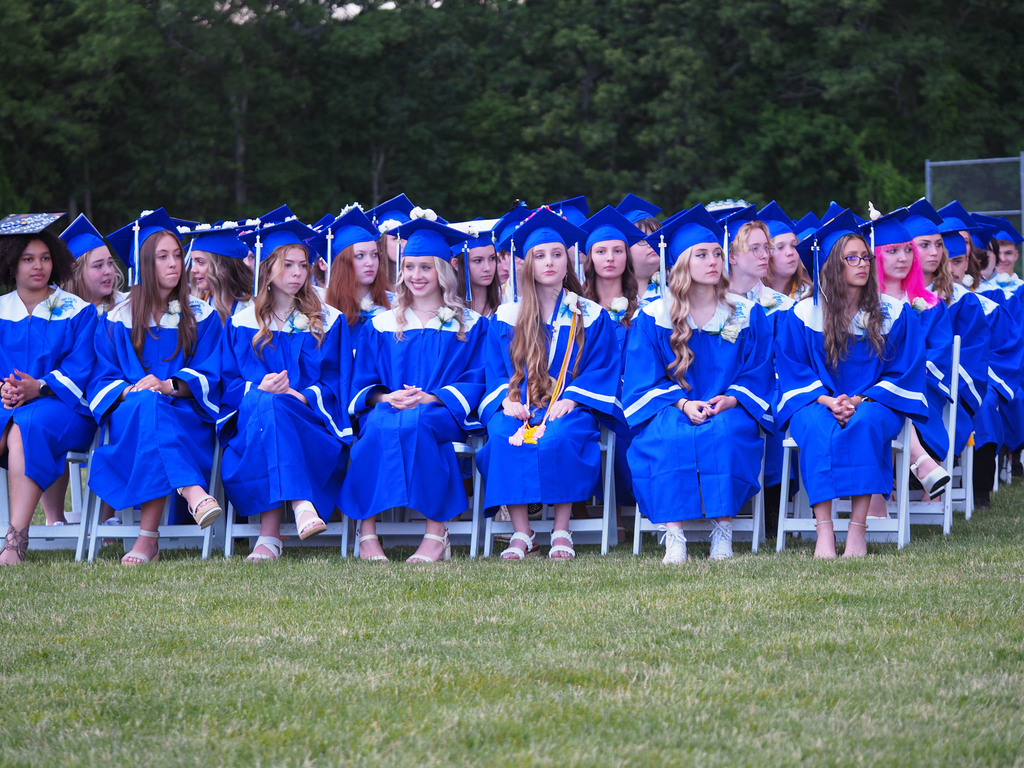 In just a few short hours the Class of 2023 will be on their way to their Graduation. They shared a little bit of that joy at their Bellringer Walk at Memorial School on Wednesday. Please enjoy this video
https://youtu.be/iuv9yYnDFcw
of that event. Congratulations Class of 2023!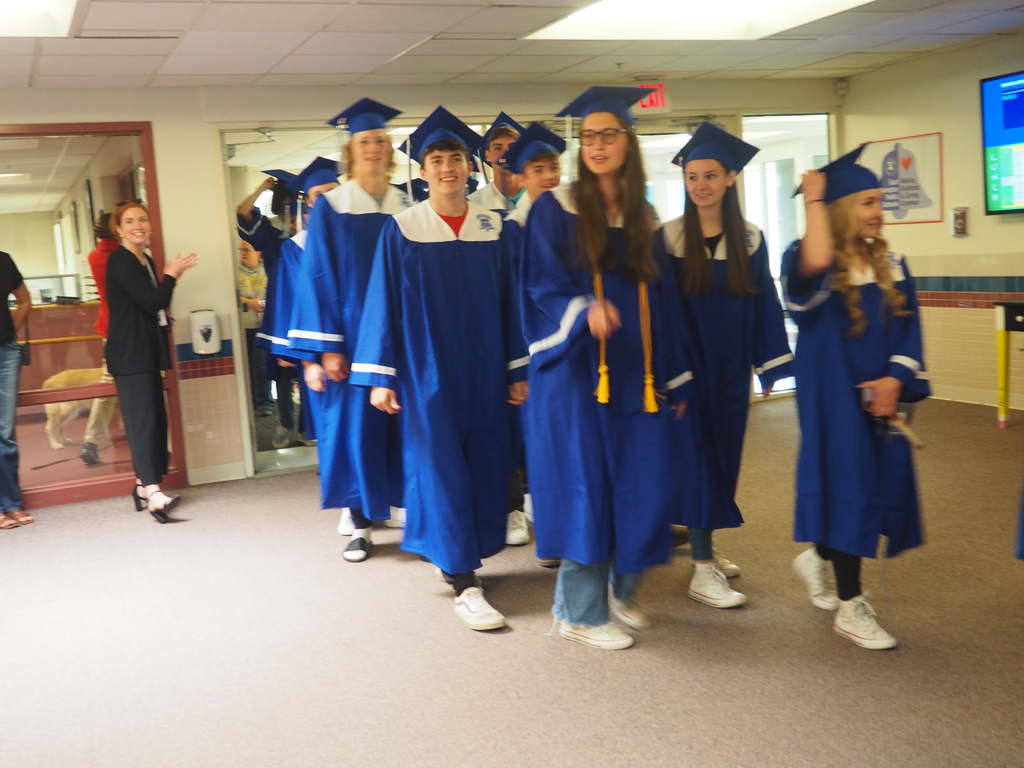 Last week the Senior's Capstone Projects culminated with the Senior Capstone Expo. Please enjoy some photo highlights.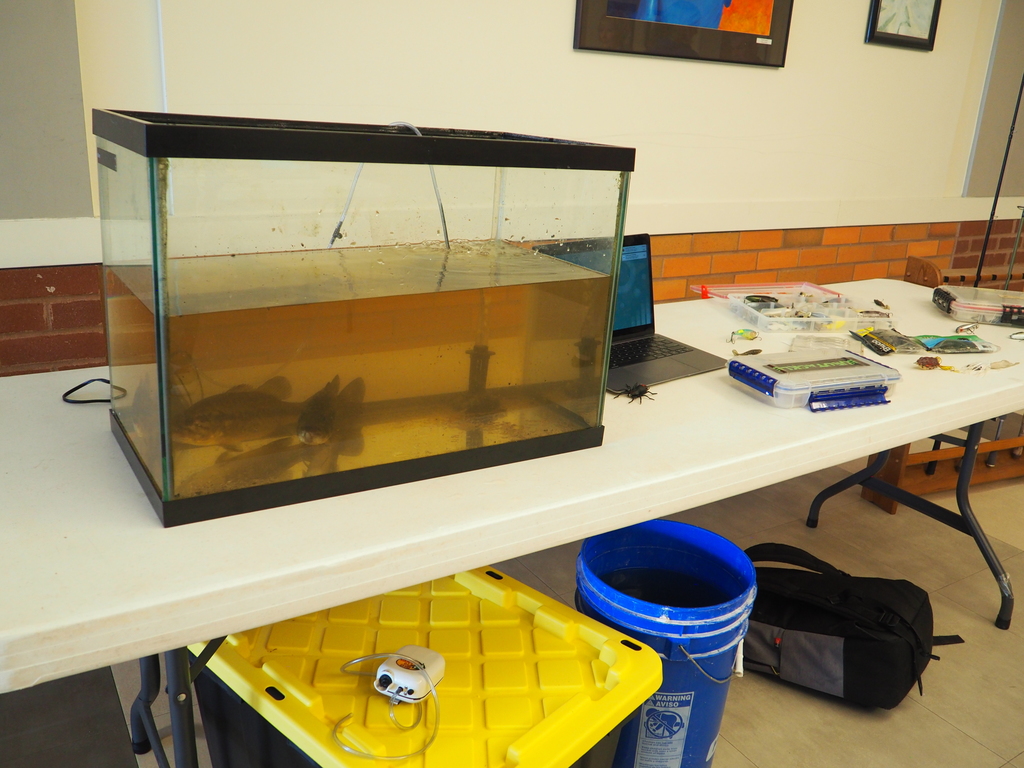 Enjoy some highlights from HS artists displayed at the District Art Show before April Vacation.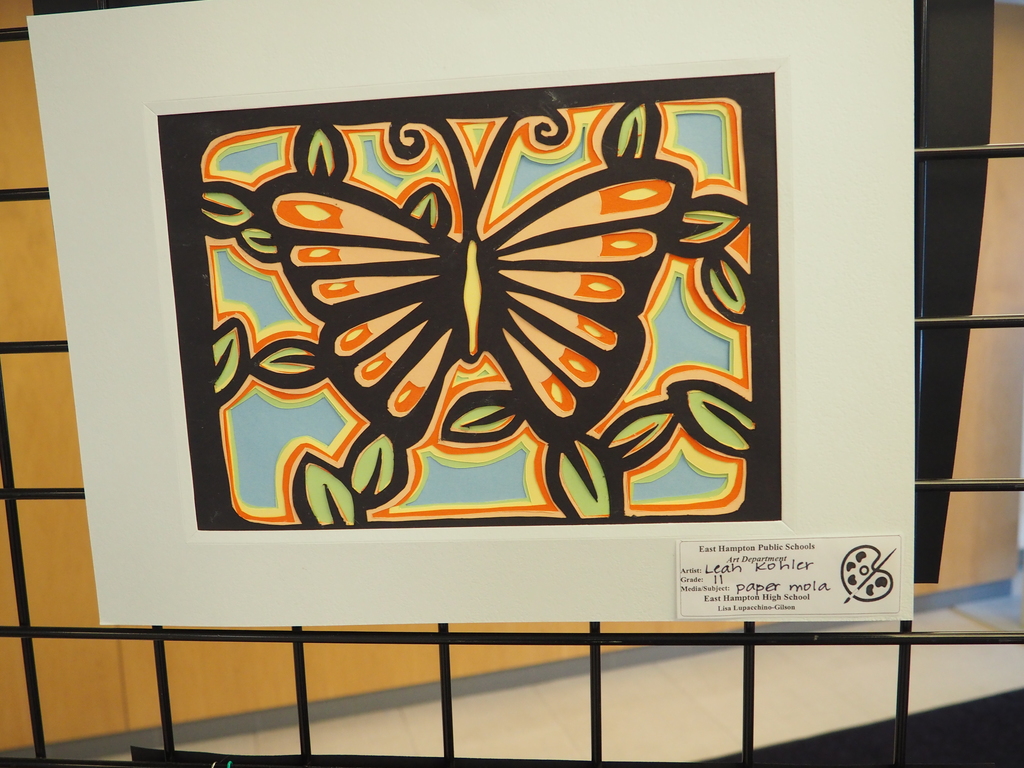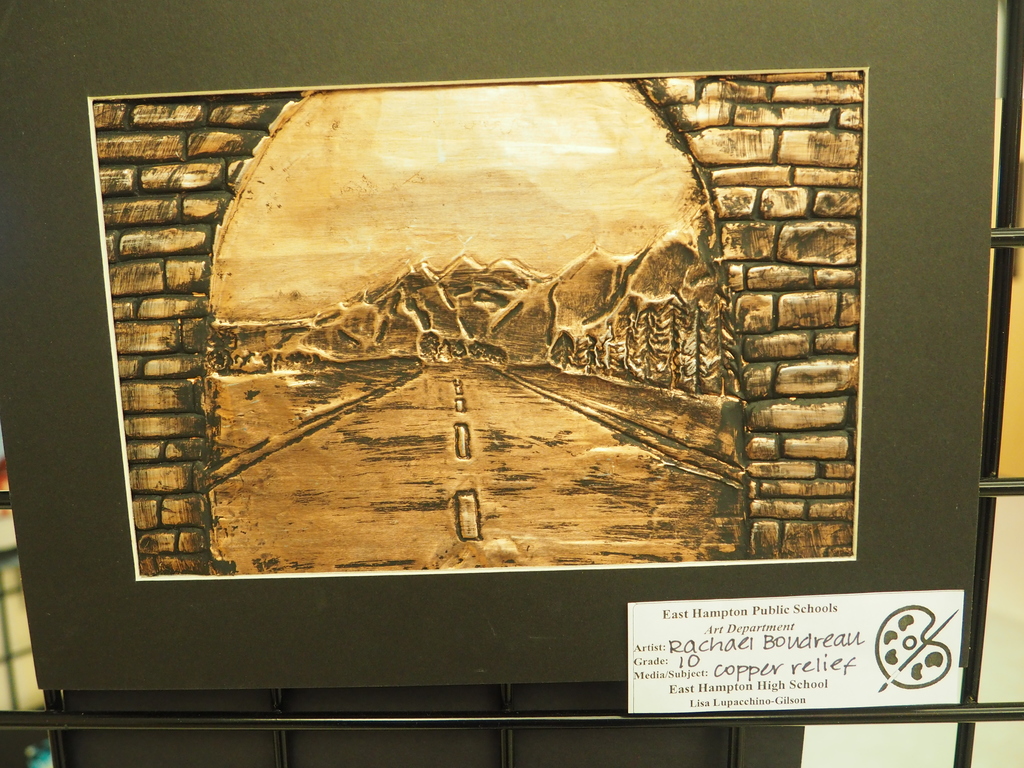 Tuesday, March 14 - EARLY RELEASE . Please note dismissal times for each school High School – 12:10 PM, Middle School – 12:35 PM, Center School & Memorial School – 1:10 PM. MUSIC DEPARTMENT STEP UP CONCERT at 9:30 AM at the High School WILL CONTINUE AS PLANNED.
East Hampton Public Schools NO SCHOOL Tuesday, February 28 - Due to the predicted inclement weather and accumulating overnight snow fall.
East Hampton High School was honored to have Congressman Joe Courtney stop in for a visit today. He was very interested in discussing mental health resources and access with our students. East Hampton Public School has been fortunate to be the recent recipient of some grant funding that has enabled a School Based Health Clinic initiative, as well as funding for an additional school psychologist to help our students deal with the continued aftermath of pandemic related issues.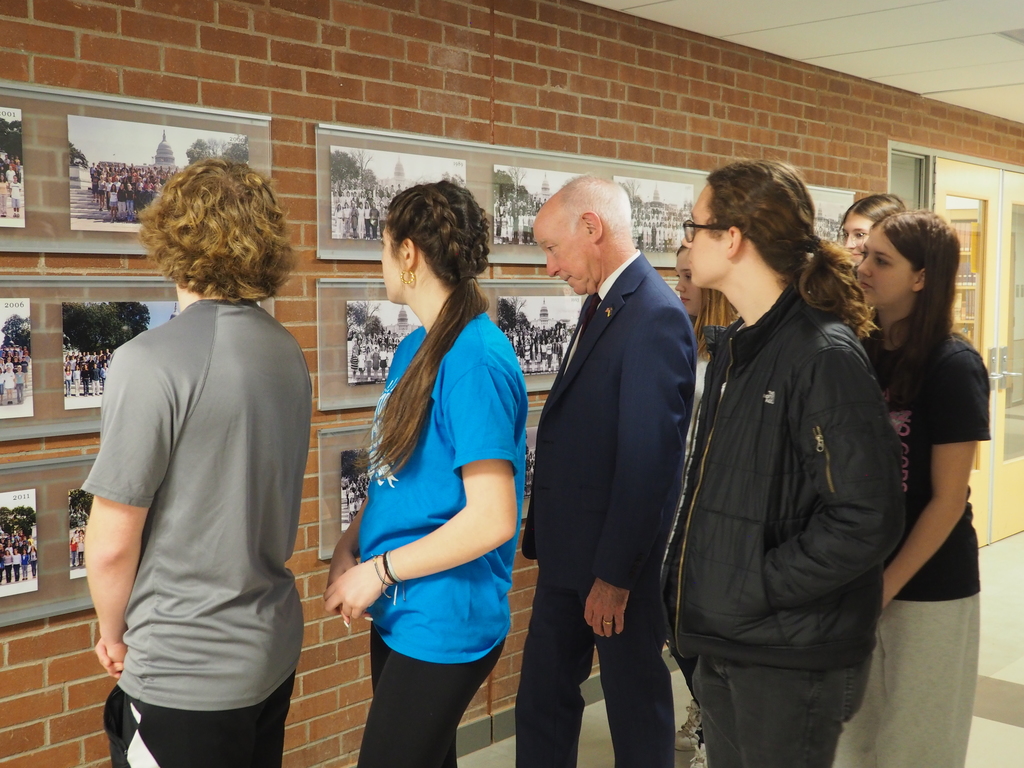 February 8 - Due to below freezing temperatures and wet roads, the East Hampton Public Schools will have a Two Hour Delay.
January 25, 2023 East Hampton Public Schools EARLY RELEASE Please note dismissal times for each school: High School – 12:10 PM Middle School – 12:35 PM Center School & Memorial School – 1:10 PM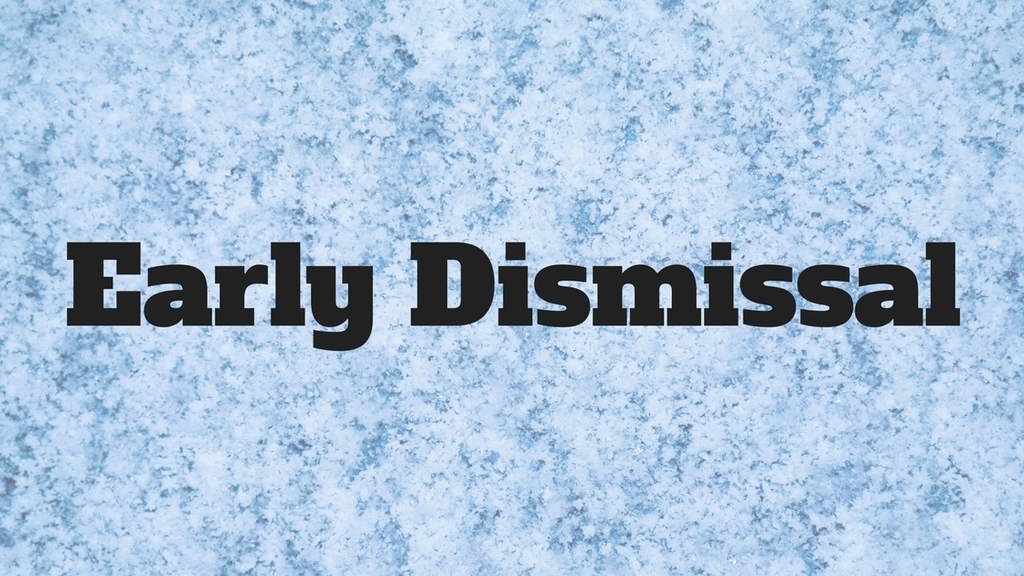 Yesterday EHHS had its first Pep-Rally since 2020!
On Friday December 23rd, all schools will be dismissing an hour earlier than the regular half day dismissal time, to ensure buses are not transporting students in case the temperature drops , and roads potentially get icy.
The Class of 2025 sponsored a Gingerbread house competition. The submissions were all so creative and festive! Voting for best one ends Thursday!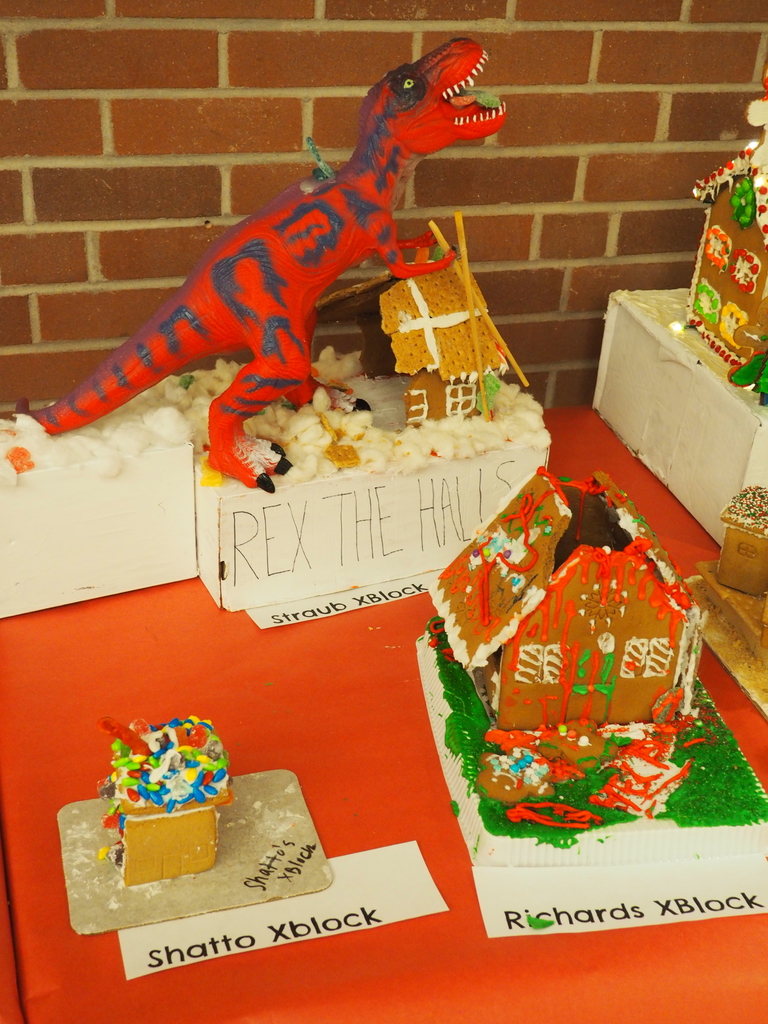 EHHS observed Veterans' Day today with a breakfast for Veterans of EHHS students and an all-school assembly to honor all those who served. Thank you to all the speakers and all the veterans that joined us for the ceremony. Thank you, Veterans for your service!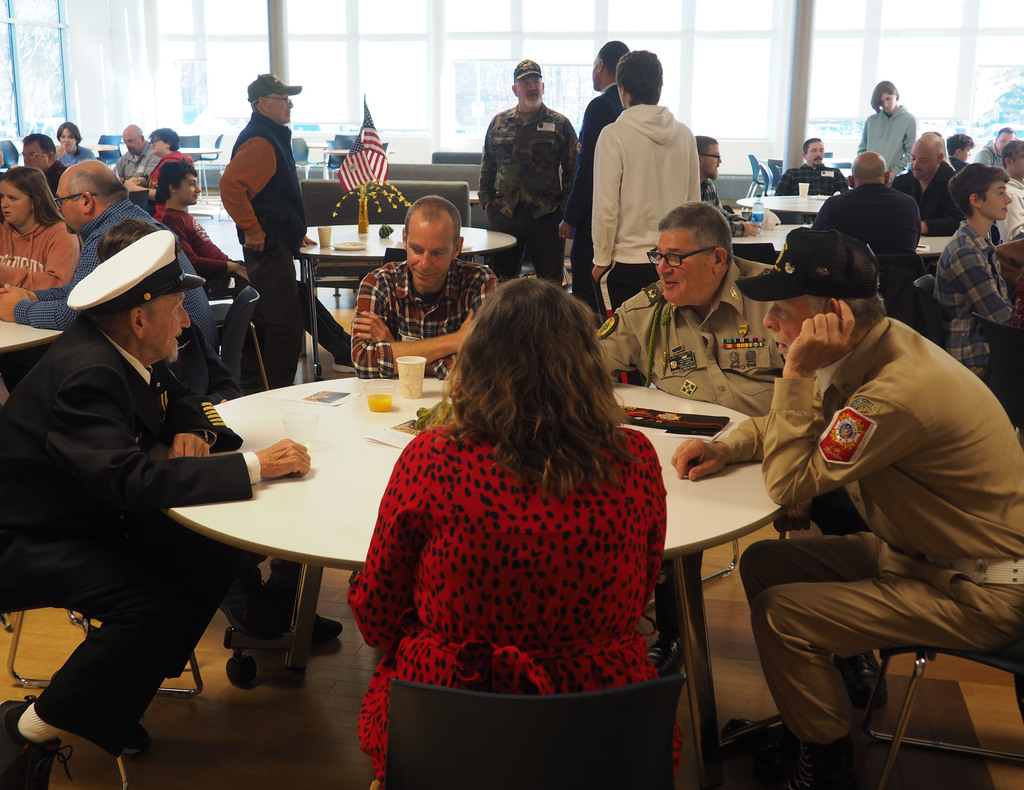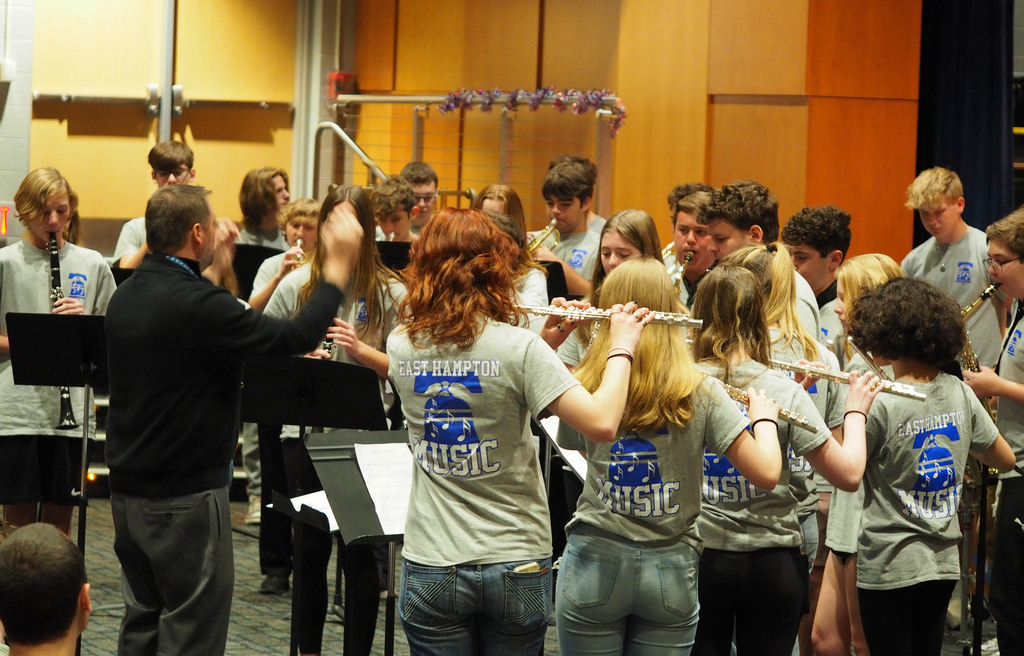 NHS sponsored Senior Super Heros today. Thanks to everyone who participated by escorting their underclassman to and from class and all those who bid on the super hero groups. Fun Friday! Have a safe weekend Bellringers!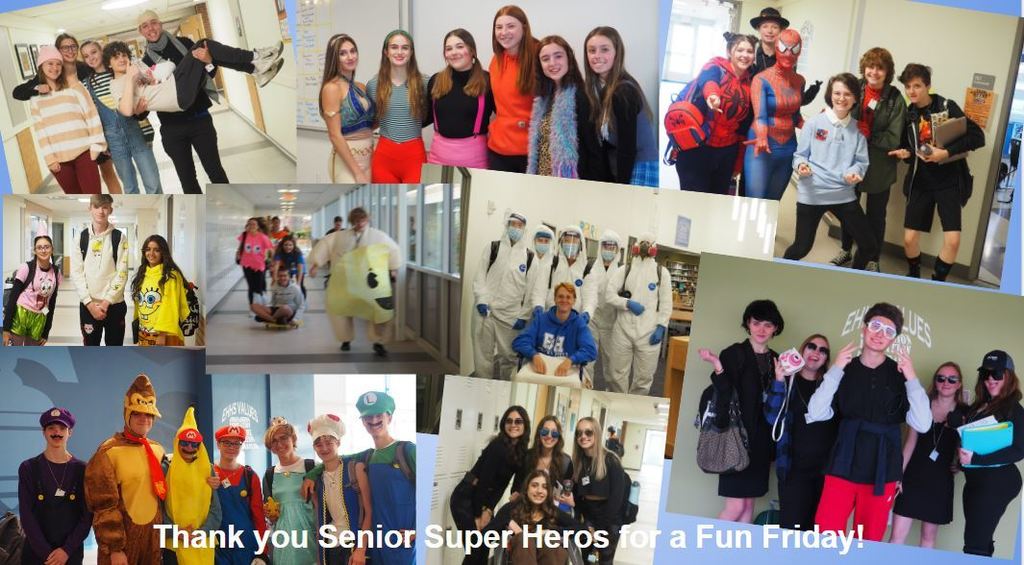 This Wednesday Oct. 19th! Manies For A Cure 3:30 - 6:30 in EHHS Cafeteria and DIG PINK Benefit Volleyball Game - JV at 4 pm, Varsity at 6 pm EHHS Gym.
"Calling all Veterans!" We are looking to get in contact with former Bellringers and those in the community that are veterans or actively enlisted in the armed forces. Please complete the form below to assist us in creating an ongoing contact list of Bellringers and East Hampton community members we could honor during Veterans Day. Thank you! Contact Mrs. LaBonte with any questions at
slabonte@easthamptonct.org
https://forms.gle/JaExXdysrMASf5549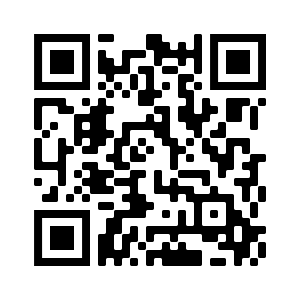 Class of 2022 Graduation When: Scheduled for 6 pm Where: Athletic Fields behind the High School Link to Graduation Livestream:
https://youtu.be/SLWmeG6uK1c
The almost-graduates enjoyed the cheers and smiling faces awaiting them at Memorial School during their Bellringer Walk on Wednesday. With Graduation just around the corner the Seniors are all smiles back at the High School as well.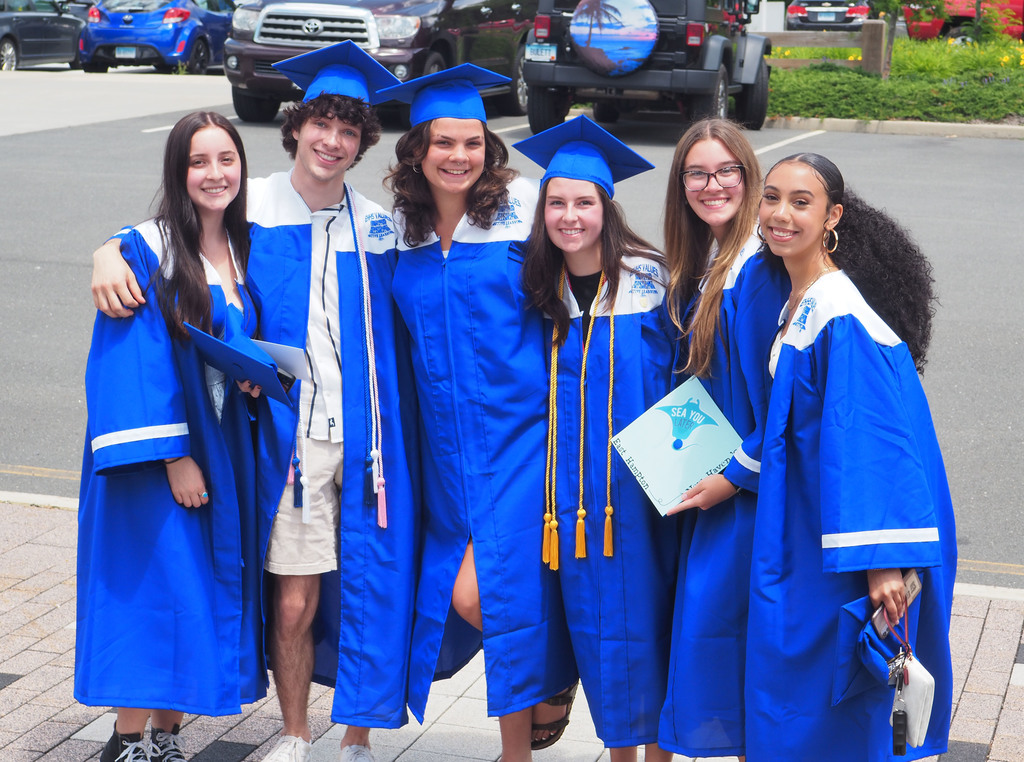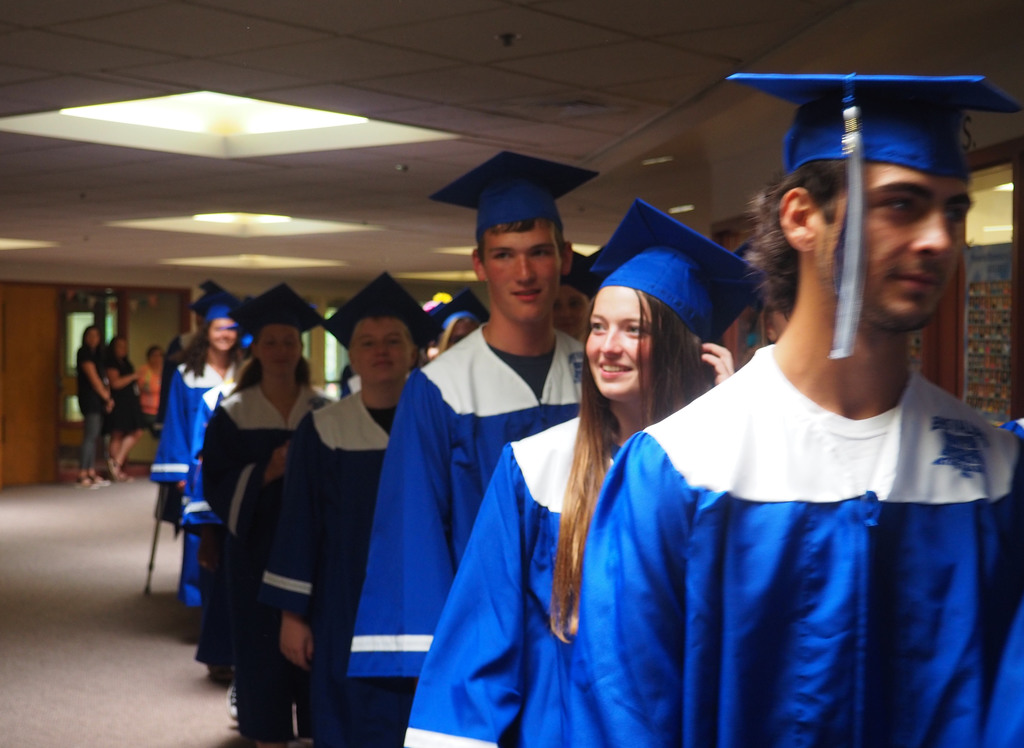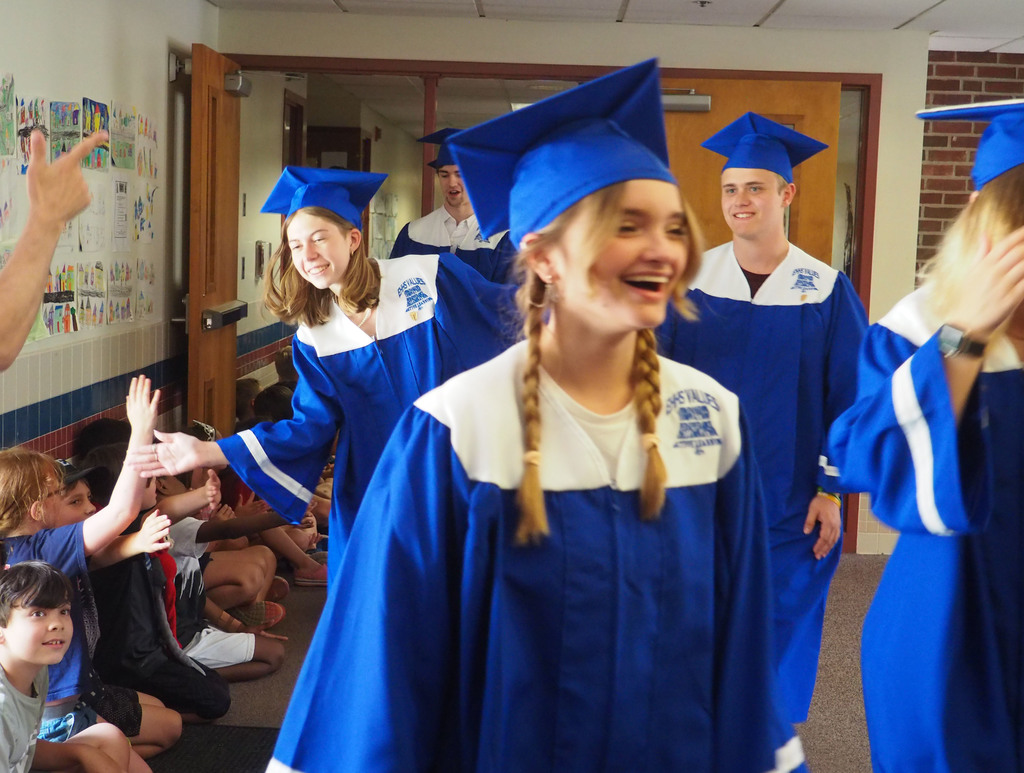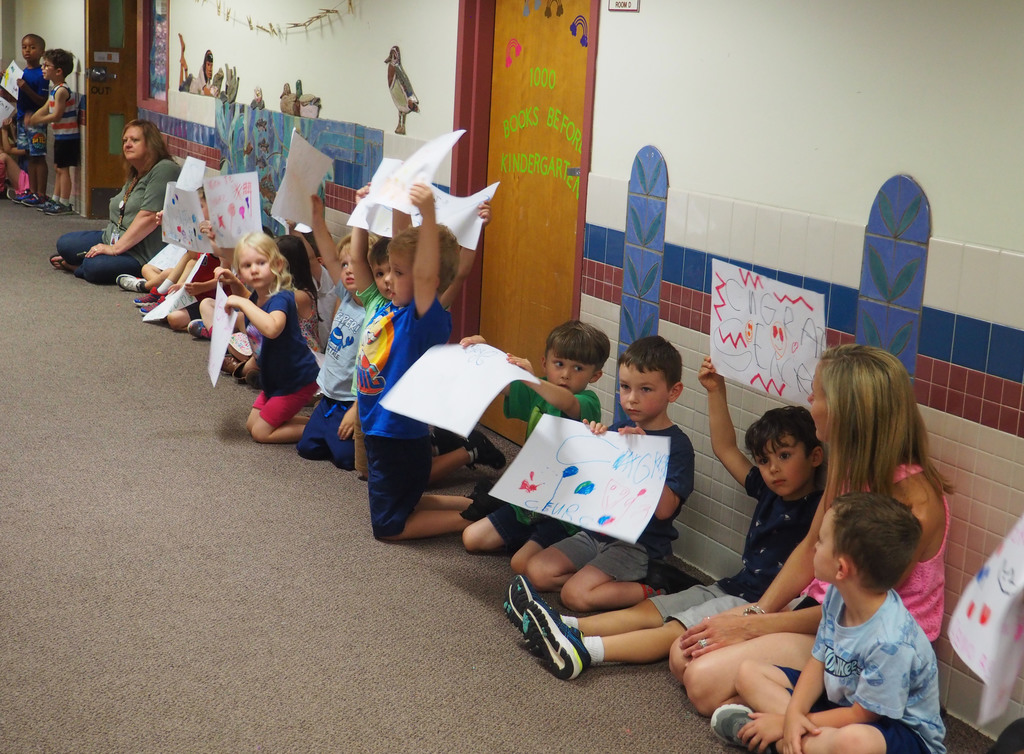 All throughout the day today select Capstone projects were highlighted in the EHHS Library Media Center, and teachers were able to bring their classes to visit and learn about the various projects. The public is invited to come to the main 2022 Senior Capstone Expo today, Tues. 5/31 from 4:00 - 5:30 PM. Students will be set up in the Cafe, LMC, T-Bell, Lobby hallways and outside! The projects range from website creation to learning to weld, to creating books and so much more!