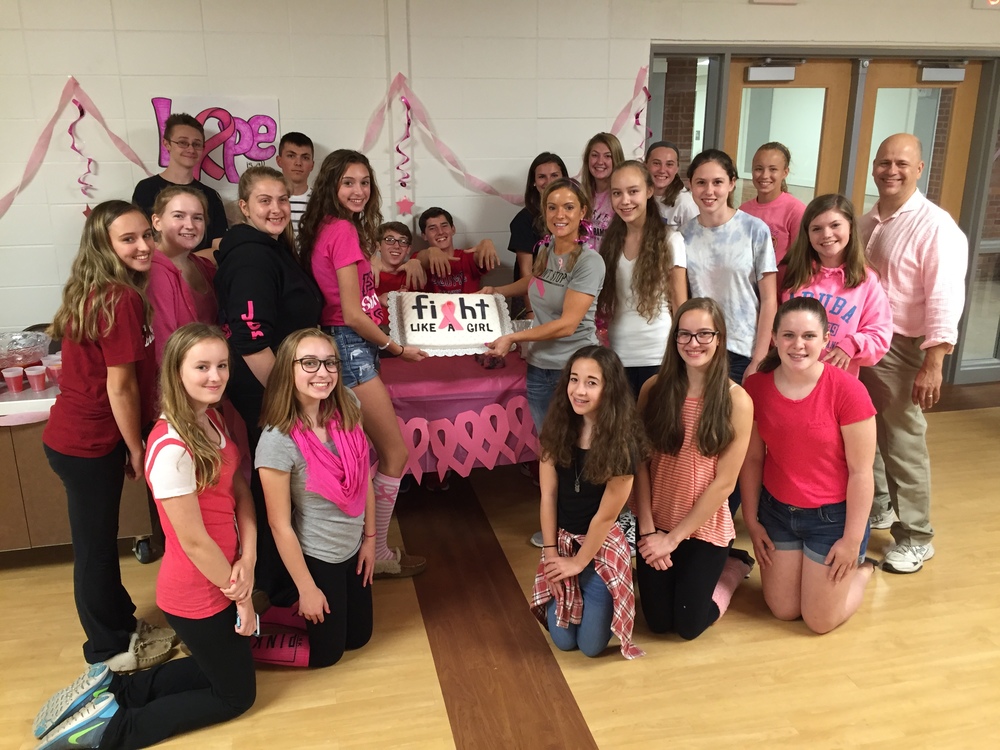 Manis For A Cure A Huge Success!
John Fidler
Thursday, October 20, 2016
Thanks to everyone who made it to our Manis For A Cure event yesterday. The event was dedicated this year to the memory of Shelley Waterhouse, mother to one of last year's seniors Sarah Waterhouse. Over $1,000 was raised this year to benefit the Connecticut Breast Health Initiative. A huge thank you to faculty coordinator Mrs. Seeley and student coordinator Megan Salafia along with all those who came to the event.