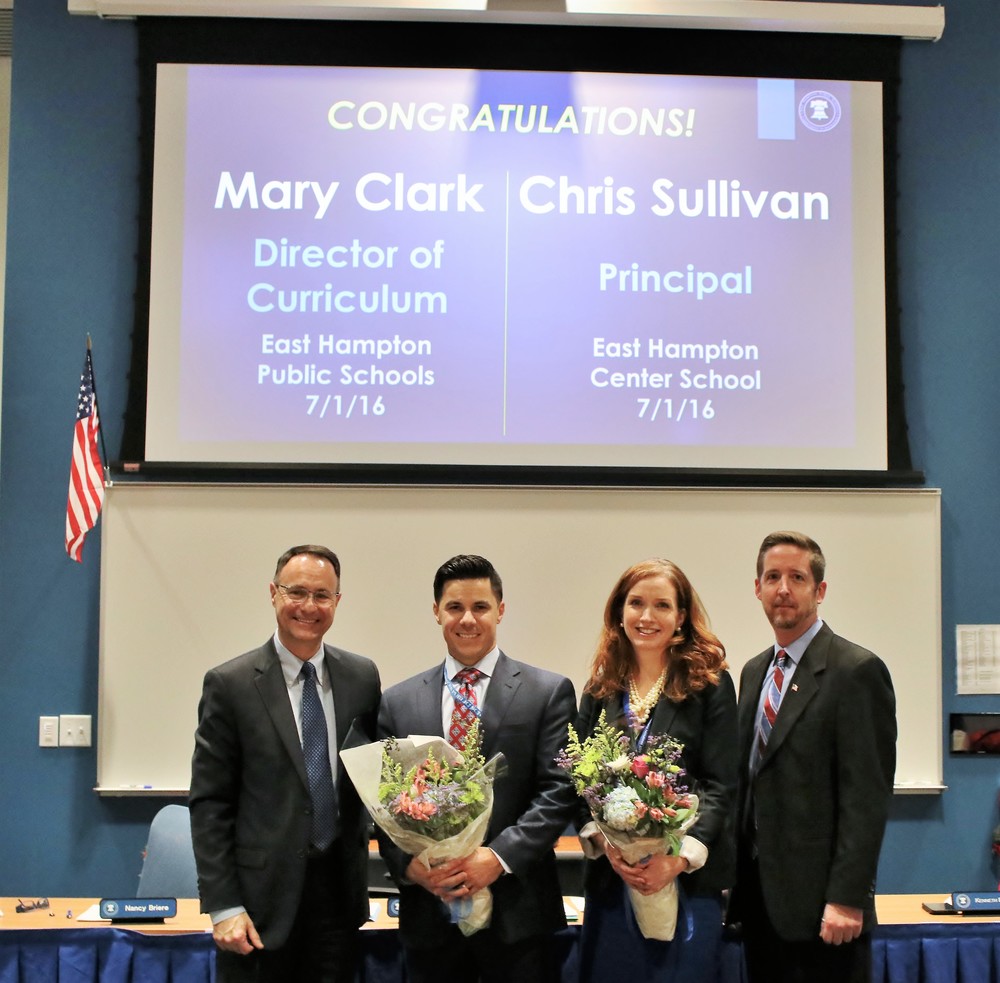 Adminsitrative changes for 7/1/17 announced!
Paul Smith
Thursday, January 19, 2017
At the Board of Education meeting on Tuesday evening, January 17, the Board appointed Center School Principal Mary Clark as the next Director of Curriculum and Instruction replacing Nancy Briere effective July 1, 2017. In addition, the Board appointed Middle School Assistant Principal Chris Sullivan as the next Principal of the Center School, replacing Mary Clark effective July 1, 2017.