EDIT MAIN
Here are the facts about the 2018-19 Budget:
If the Town and School Budget if approved as is (after review by the Board of Finance and the Town Council – both of which can lower the budget requests) require a mill increase is 2.30 mills.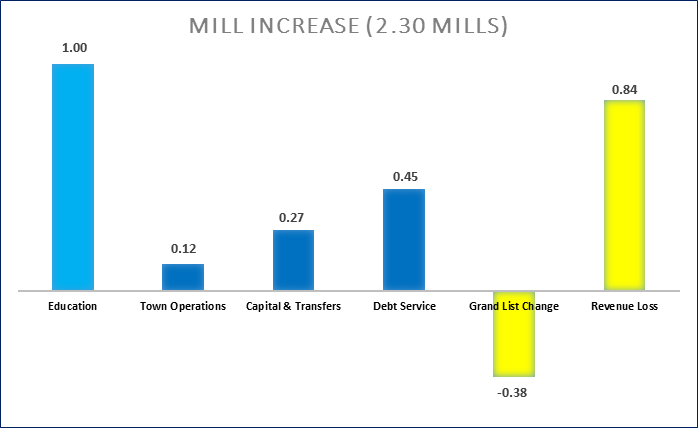 Expenditures related increase: The proposed Education Budget increase of $1,121,697 requires a 1.00 mill increase. The Town Budget, which includes increases of $132,709 in Town Operations, $296,587 in Capital Transfers, and $500,045 in Debt Service together require a 0.84 mill increase.
Revenue related increase: An increase in the Grand List results in a 0.38 mill reduction; however, an expected reduction in funds/grants to the town by the state (including the Education Cost Share Grant) continue to indicate a loss of revenue to the town requiring a 0.84 mill increase.
Total increase: In order to fund the Town and School Budgets as proposed a 2.30 mill increase is required.
---