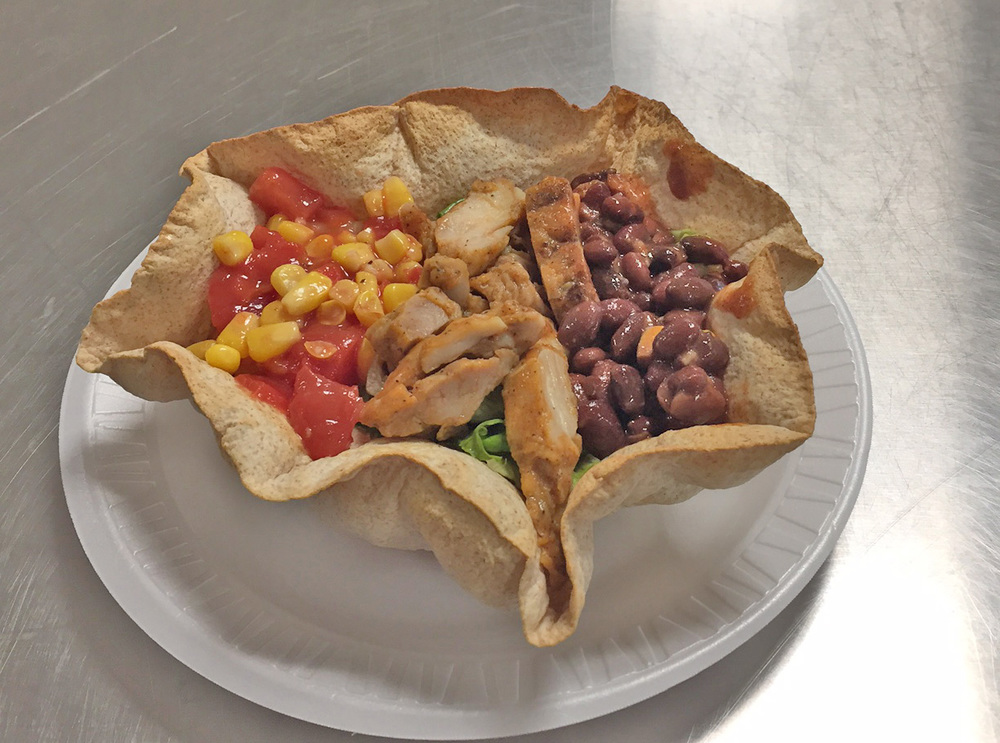 The High School kitchen is taking delicious to a whole new level!!!
Irene Kuck
Tuesday, October 17, 2017
Today's High School lunch offering included this tempting taco salad with grilled chicken, fiesta black beans and homemade corn and tomato topping. All this deliciousness was presented in a crispy taco bowl that the kitchen staff pressed themselves!