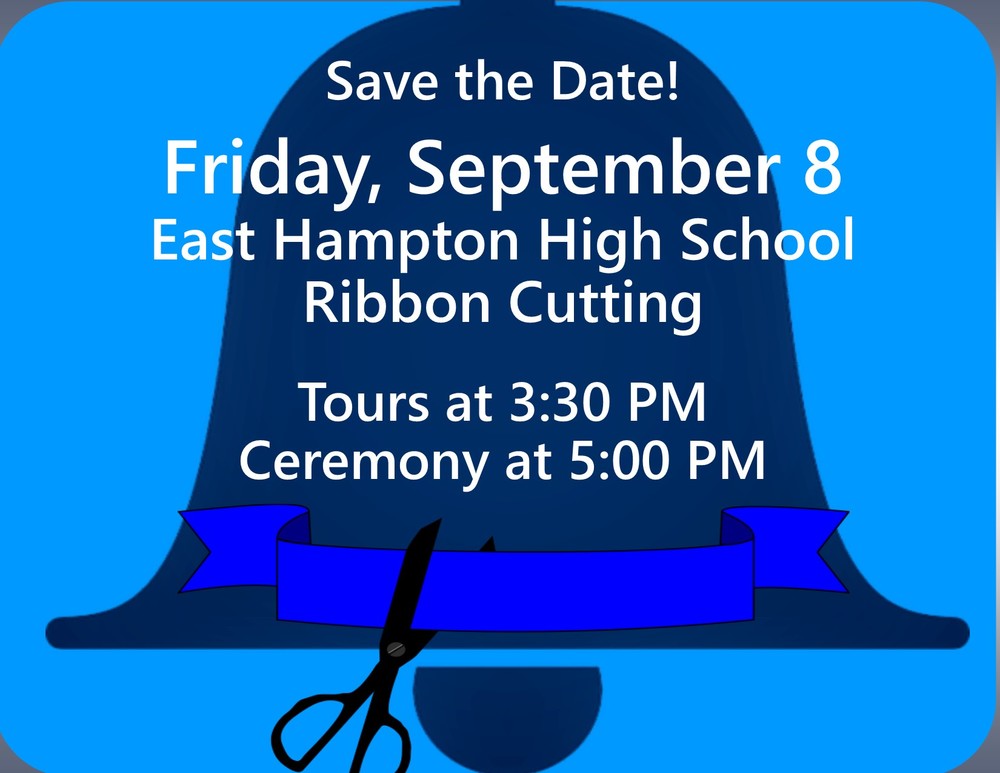 Ribbon Cutting of EHHS on September 8
Paul Smith
Friday, August 25, 2017
Please plan to be part of the Ribbon Cutting Celebration at East Hampton High School organized by East Hampton High School, the Building Committee, and the 250th Anniversary Celebration Committee
Tours of the new High School begin at 3:30 PM and continue to 4:45 PM.
Watch the Boys' Soccer Team home opener in back fo the building. The back of our building and the sports fields are now connected.
Ribbon Cutting officially takes place at 5:00 PM.
Celebration in the Auditorium at 5:15 PM.
Refreshments and additional tours after the program.